Easy Hiking Cheat Sheet
Sharing my easy and quick hiking cheat sheet a.k.a checklist that I use on several trips. Hiking and camping is and has always been an activity that is quite refreshing and an energy booster. There is something about the wilderness that gives me that sanity and satisfaction that one craves in the urban jungle.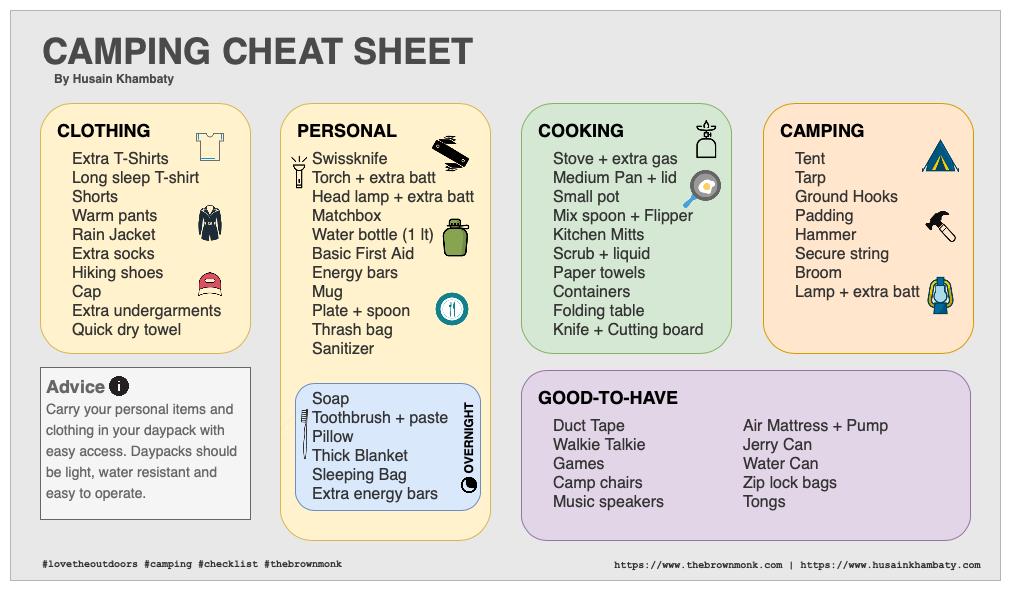 Let me know in the comments what things do you carry.